Add the Powerpack Instagram Feed to your page. NB, if you don't have the powerpack module enabled send us a support request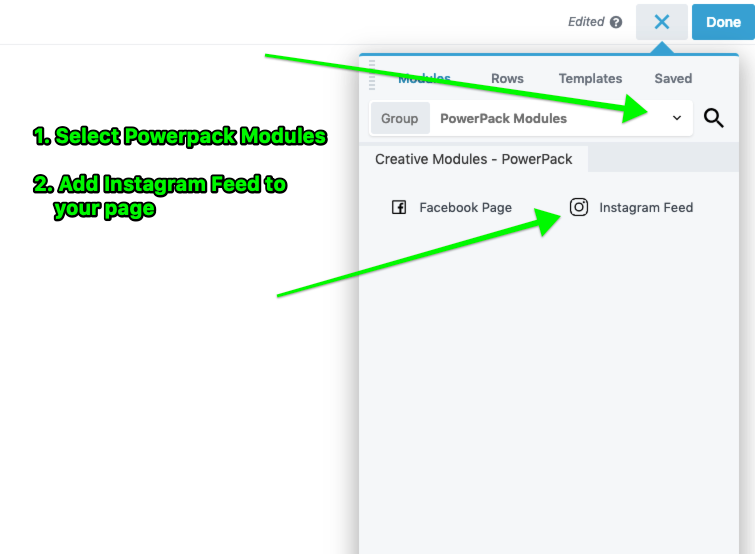 You need to enter User ID, Access Token, and Client ID. Refer to these instructions for creating these details.
Configure the instagram feed with the feed settings, general, and style tab.